My rating: 4.5 of 5 stars
Warning: This review contains mild spoilers if you haven't read book 3 of the Queens of Kings series, Protected Heart.  
We met Bryan and Justice in the Queens of Kings series.  Lieutenant Bryan Smyth is Heart Searlington's second in command at the 74th and USMC Colonel Justice Amare is Heart's cousin. When Bryan is shot and critically injured in the line of duty, we learn that Bryan has a husband.  His fellow officers and even Heart's husband had no idea that Bryan doesn't swim in the lady pond.
Bryan is more don't ask don't tell gay than truly closeted gay. You won't find Bryan marching at the Gay Pride Parade. This has created a MAJOR strain in his 20-year relationship with Justice. Living in the glass closet with Bryan is not Justice's style and he's had enough! That's where Love's Change starts off.
Me, for the better part of reading these two men whose love for each other is sooo palatable…
I don't want to give away too much of the story, but my soft heart can't take it when characters who obviously love each other can't make their relationship work to save their lives.
Love's Changes is multi-layered and real in its portrayal.  There's no sugar-coating the ugliness that can exist in the world for anyone who is gay.  My heart broke for Bryan especially. 😢  😢  😢  Bryan and Justice will have you rooting for them every step of the way; even when there doesn't seem to be a way around their impasse. Just when you think you've got Bryan and Justice figured out, BAM!  This novella packs a powerful punch in less than 100 pages!
Another hit out of the park from LaQuette!  I could have read another 100 pages of Bryan and Justice, so I hope we get an update  on them in the next installment, Justice's sister , True Amare. True is a tough cookie so her man is going to have to come correct and ready for battle! I can't wait!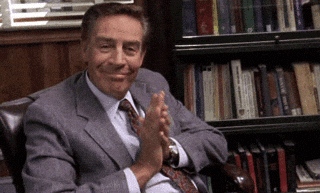 *ARC provided by author in exchange for an honest review.*