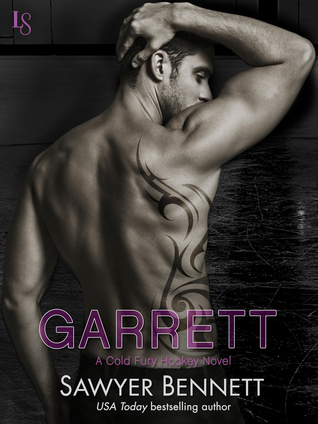 Garrett is the unapologetic king of one night stands but he's not bitter or relationship-averse…
"My parents have an amazingly long marriage, and I respect that. I honestly think I've just been young and carefree. Sowing my oats, so to speak. It's what dudes do."
When Garrett meets Olivia he definitely wants her in his bed. Sensing that Olivia isn't like the women he usually hooks up with, he's willing to date and get to know her first. Olivia, whose life has recently been turned upside down by a serious illness, has other plans for Garrett on their first date.
Garrett falls HARD and he's all in with Olivia pretty quickly.
"She happened to be standing near me, and only after I met her was I ready to fall."
Although things happen rather fast, Garrett has emotional depth beyond just hot sexy times as Olivia's prognosis overshadows the relationship.  Throughout, Olivia is the hesitant one; thinking that she's being selfish and taking advantage by letting Garrett love her when her life is in such turmoil and uncertainty for the future.
Book 1 of the Cold Fury Hockey series, Alex, was on my Best of 2014 list, so I went into Garrett with some really high expectations. Garrett met every one of those expectations. Ms. Bennett took very serious subject matter and built a tender and sexy story around it that was realistic, yet hopeful. I can't wait to continue the series with Zack's story.
Rating: ⭐️⭐️⭐️⭐️