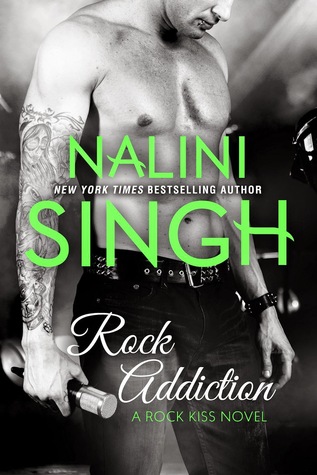 This will be short and to the point….unlike this book.
Rock Addiction was hella long!! Like 400+ pages long. I felt like it would never end. I'd check my progress every few chapters and I'd moved only one percent. This book wasn't bad…but the story dragged along. For a good portion of the first half, we keep getting hints about everyone's issues and I was thinking, "please just get on with it already!" Part 2 was markedly better as Molly and Fox face their issues and cement their relationship.
I love a sexy read but there was a sex scene every other page here. Molly and Fox'd argue…make up…f***. Have a sweet moment…then f***. They'd celebrate…then f*** some more. He'd perform on tour, he'd be all keyed up afterward…guess what they'd do? You guess it…f***!! Like damn, we got it; they were hot for each other!!
The overall premise of Rock Addiction was good and I enjoyed the supporting characters enough to want to read their books. But there was a lot of repetition here as well. I felt like I read about 100 pages of actual story and 300 pages of sex. I've not read any of Nalini Singh's PNR novels, so she is a new-to-me author. This was the author's first book that wasn't PNR so I'm hoping as she works out the kinks with changing genres in the books to come within this series.
I found this series because I was most intrigued by Rock Hard — the third book of the series, but my OCD won't let me read a series out of order. So I'm going to continue. Reviews for the next one, Rock Courtship, are much better and it's a novella so I don't have to commit to reading it for the next 100 years; thus I won't give up on the Rock Kiss series.
Rating: ⭐️⭐️⭐️