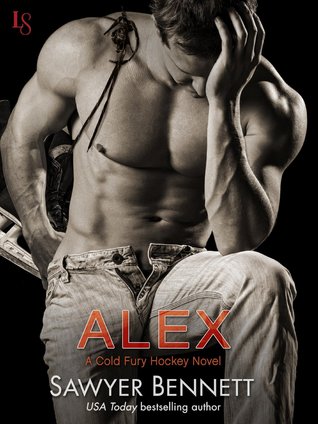 Alex Crossman is a hockey player for the North Carolina, Cold Fury. He hates hockey, but he's good at it. Because of his controlling alcoholic father, he never pursued anything else beyond the sport. When we're introduced to Alex Crossman, I was determined not to like him. He's a supreme jerkwad to his teammates, fans and his on again, off again f*** buddy. The Cold Fury management has cooked up a plan to clean up Alex's image.
Sutton Price is a drug counselor who's been charged with working with Alex for a drug prevention campaign for kids.
Alex and Sutton have an immediate attraction; Sutton is determined not to cross the line at first but it becomes too strong to deny.
Over time, we find out why Alex is such a dickwad and why he hates hockey so much. Sutton has survived a hard childhood of her own but has made a good life for herself. She doesn't harbor resentment nor does she use her childhood to be angry at the world. So unlike Alex. Being with Sutton forces Alex to deal with his demons. As Alex and Sutton's relationship blossoms, Alex starts to enjoy hockey again…to enjoy life in general again. The jerk we met in the beginning is nowhere to be found once Alex starts to show his very sweet, sexy side.
Alex was a pleasant surprise for me. I didn't expect to like this book so much. It's quite heartbreaking at points, hitting upon some very serious emotional buttons. The story kept me engaged throughout with very strong characters, particularly Sutton. I look forward to continuing with the series and more from Sawyer Bennett.
 Rating: